You've undoubtedly heard the term «iGaming» a lot lately associated with regulated sports betting in North America. Mobile wagering is on the rise in the United States as new states go online, and additional private sportsbooks are anticipated to debut on April 4, 2022 in Ontario, Canada, when iGaming will be available.
With the convenience of internet gaming, it has become far more popular than in-person gambling at physical casinos. With US states like New York and Louisiana just starting online sports betting, iGaming income figures are breaking records on a monthly basis.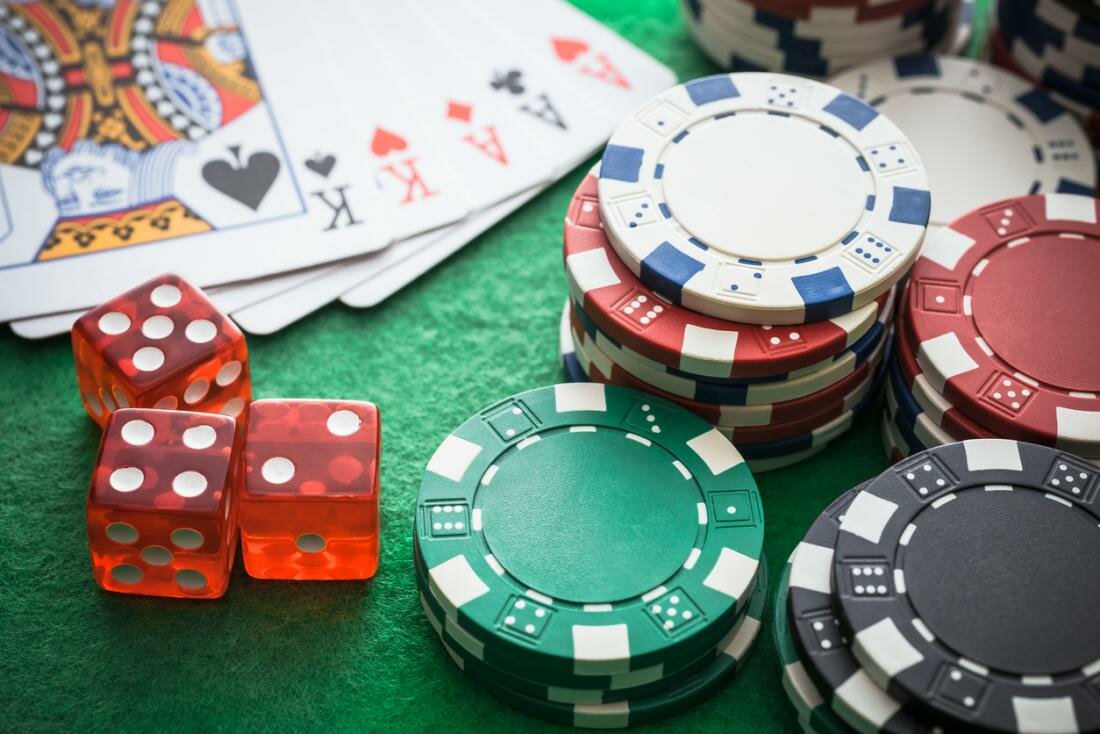 What Is iGaming?
Simply, anything that bets on the outcome of a game or event is referred to as iGaming. Sports betting, online casinos, poker, and eSports are all examples of iGaming.
The online gambling market is worth an estimated $66.7 billion each year, when you include every available market. This amount will continue to rise for years as more US states legalize iGaming and Canada opens its own industry.
In different countries and regions, iGaming is either limited or regulated. To verify that a bettor's location is within a country where iGaming is legal and accessible, geolocation technology is utilized.
Let's take a look at the present condition of iGaming and note some of the best locations where it may be played.
The Current State of iGaming
The legality of iGaming varies from country to country, with several nations only coming online in recent years. Canada and the United States are two prominent examples of countries that have legalized iGaming recently.
Even though iGaming is defined as any type of online betting, not every country embraces the same legal betting choices in all areas. In some countries, iGaming casinos are just emerging, while in others they have been around for a long time.
Online sports betting, for example, has only been authorized in a few US states as of 2018. Compare that to the United Kingdom, where off-course betting has been lawful since 1960 and new laws regulating online sports betting, casinos, and poker sites were implemented in 2005.
iGaming is currently legal in some format or another in the following nations:
Australia
Canada
Belgium
Brazil
Denmark
France
Germany
Ireland
Italy
Mexico
Netherlands
New Zealand
Spain
Sweden
Switzerland
United States
United Kingdom
This isn't by any means exhaustive, but it'll give you an indication of where iGaming is accessible in some form.
It's worth noting that not every state in the United States has legal online gambling, and the province of Ontario's iGaming market is still in its early stages as of April 4, 2022. Again, this is only a high-level overview of current iGaming conditions; regulations and rules differ considerably across countries.
Examining important milestones in the history of online gaming might help you gain an understanding of this catch-all phrase for internet betting.
History of iGaming
While we're examining a high-level overview, it's a good idea to look at major turning points in the history of iGaming. Take a look at this timeline of iGaming's development:
1994: In October of 1994, the first internet gaming website debuted, allowing players to wager on the Liechtenstein International Lottery.
1996: Despite the fact that the governments of Quebec and Canada do not acknowledge their efforts, the Kahnawake Gaming Commission was formed in Canada to regulate all gaming on Kahnawake Mohawk Territory.
2000: The global iGaming industry is valued at more than $2 billion in revenue. The market is expected to reach nearly $70 billion per year by 2023, according to IGR COVID-19.
2003: The 888.com online casino is established, and ten years later it would become the first to be licensed exclusively online in the United States.
2018: The Professional and Amateur Sports Protection Act (PASPA) is struck down by the United States Supreme Court, allowing for internet sports betting in the United States.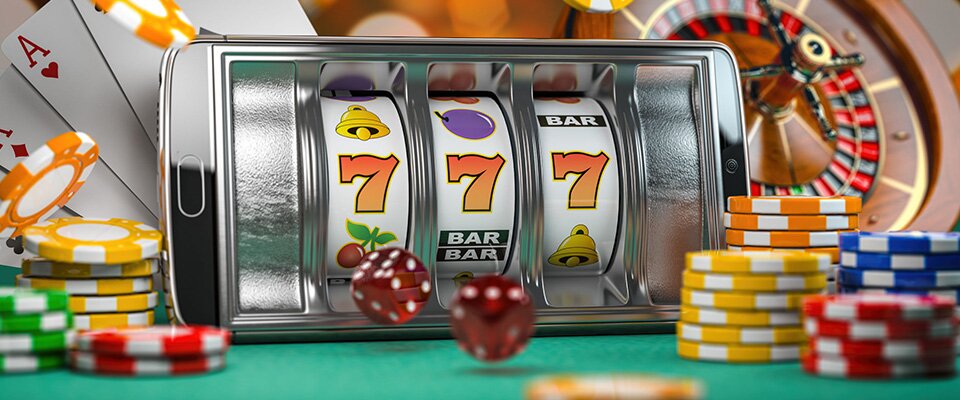 As previously said, the availability of iGaming varies by country. Some nations, such as the United Kingdom, have had all types of iGaming software suppliers for a long time, while other aspects of it are just now becoming established in the United States and Canada.
Remember, iGaming encompasses any sort of internet gaming – and the definition hasn't changed since its inception in 1994.
Future of iGaming
Let's take a closer look at the future of online gambling, starting with its present and working our way forward. Let's look at where this industry may be heading from a high level.
If you want to learn more about how the term «legal gaming» is defined and how it evolved in the United States, Ifrah Law's Definitive Guide to iGaming in the United States whitepaper is a thorough source.
At Ifrah Law, Sara Dalsheim is an Associate. She has a front-row seat to watch how online sports betting evolves throughout the United States as she navigates regulatory and licensing concerns.
Legal online gaming is still in its infancy throughout North America and across much of the world. Offshore betting sites that avoided regulation have been accessible for a longer period, but they are quickly losing popularity.
The market for iGaming is just beginning, and it's only going to grow in size as time passes.
Online sports betting is one of the most popular forms of iGaming in North America, and this market is growing rapidly in the United States and Canada. In 2022, let's take a look at what the future holds for online sports betting across North America.
Sports Betting in the American iGaming Market
The United States has been steadily introducing online sports betting in new places on a monthly basis. The growth of iGaming in the US sports betting market will bring these new states online with online bookmakers later that year:
Arkansas,
Maryland,
Ohio.
Things can move quickly, so remember to check back with Sports Betting Dime for the most up-to-date information on the US sports betting market.
Sports Betting in the Canadian iGaming Market
The Canadian iGaming market is evolving rapidly, and the province of Ontario will take a major step forward when it opens the private iGaming sector on April 4, 2022.
The Ontario Lottery and Gaming Corporation (OLG) will offer online gambling services to residents of the province through its new website, PlayOLG.ca.
This is a momentous occasion because it will be the first time that iGaming will be regulated by a Canadian province. Currently, only the Kahnawake Mohawk Territory in Quebec offers legal online gaming services in Canada.
The launch of PlayOLG.ca will allow residents of Ontario to play casino games and place sports bets online. The site will feature games from some of the world's leading iGaming software suppliers, including:
NetEnt,
Yggdrasil,
Evolution Gaming,
Quickspin, and
Play'n GOiGaming platforms
iGaming FAQs
Let's go through the FAQs one more time to quickly summarize what has been said:
What is iGaming?
Betting on the outcome of a game or event is known as online gambling. Sports betting, casino games, poker, and eSports are just a few examples of this.
What is the difference between iGaming and gambling?
The terms are used interchangeably, with iGaming being the more common term in recent years.
Is online gaming legal in the United States?
The answer to this question depends on the state you live in. Some states have legalized online gaming, while others have not. You can check our state-by-state page for more information.
Is online gaming legal in Canada?
Yes, it is legal to gamble online in Canada. However, each province has its own rules and regulations that must be followed.
Is iGaming legal?
The legality of iGaming is determined on a per-country basis. In different parts of the United States, Canada, the United Kingdom, and numerous other nations, several types of iGaming are permitted.
What are iGaming companies?
iGaming companies are businesses that develop and provide software for online gambling. This can include casino games, sports betting, poker, and more.
What is the future of iGaming?
The future of iGaming looks bright, with the industry expected to continue growing in popularity throughout the United States, Canada, and the rest of the world.
Summary iGaming
The industry is growing rapidly in popularity, with new states and provinces introducing regulation on a monthly basis. iGaming companies are businesses that develop and provide software for online gambling.
The future of iGaming looks bright, with the industry expected to continue growing in popularity throughout the United States, Canada, and the rest of the world.This sums up our comprehensive guide to iGaming. We hope you have a better understanding of this growing industry and its many facets. Be sure to check back for updates as new information becomes available. Thanks for reading!In general, iGaming businesses are regulatory bodies or privately-owned operators that conduct internet gambling. iGaming Ontario is an example of a regulatory body, while DraftKings Canada and FanDuel Canada are examples of privately-owned operators.